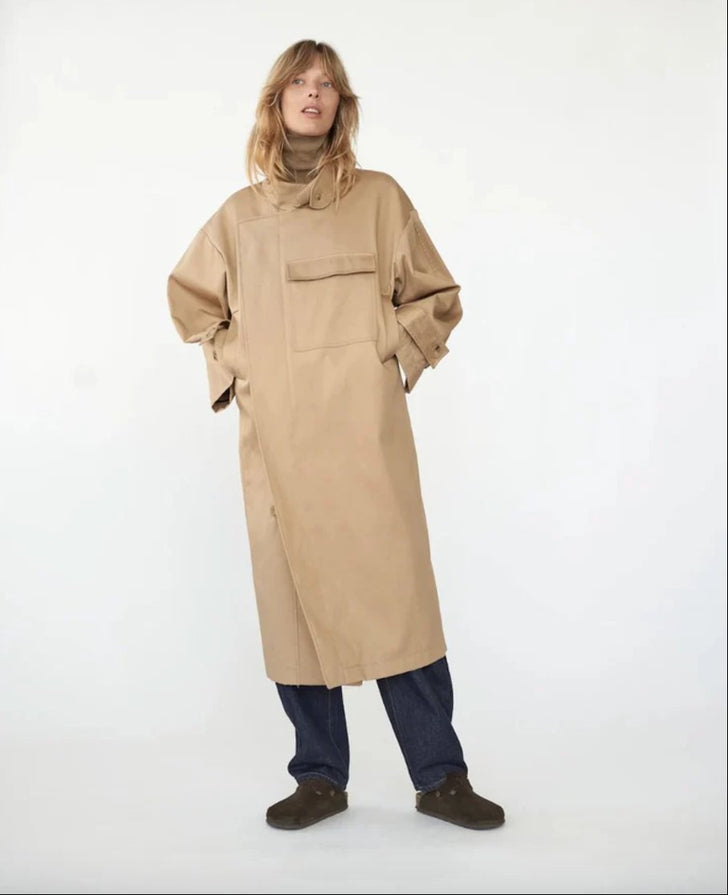 Af Agger
AF AGGER IS A DANISH BASED QUALITY CLOTHING BRAND MADE IN A PURSUIT TO DISRUPT THE WAY PEOPLE PERCEIVE HOW THEY BUY CLOTHES. THE BRAND IS BASED ON OUR BELIEF THAT SIMPLICITY IS BEAUTIFUL AND SOPHISTICATED AND THAT SUSTAINABILITY IS ABOUT MAKING SOMETHING OF LASTING WORTH.
IT IS IMPORTANT TO US THAT THE END-CONSUMER UNDERSTANDS THAT AF AGGER IS NOT TO BE PERCEIVED AS A FASHION BRAND BUT AS A PRODUCT WHICH YOU INVEST IN. AF AGGER GARMENTS ARE ENVISIONED TO BE PASSED ON LIKE A TIMELESS PIECE OF FURNITURE THAT FOLLOWS GENERATIONS BECAUSE WELL MADE OBJECTS MEAN YOU'LL NEED LESS OF THEM.
AF AGGER WAS FOUNDED IN 2012 WITH THE ASPIRATION OF CREATING SUSTAINABLE PRODUCTS OF LASTING QUALITY AND STYLE, MADE USING ONLY THE BEST CRAFTSMANSHIP AND LUXURY MATERIALS AVAILABLE.